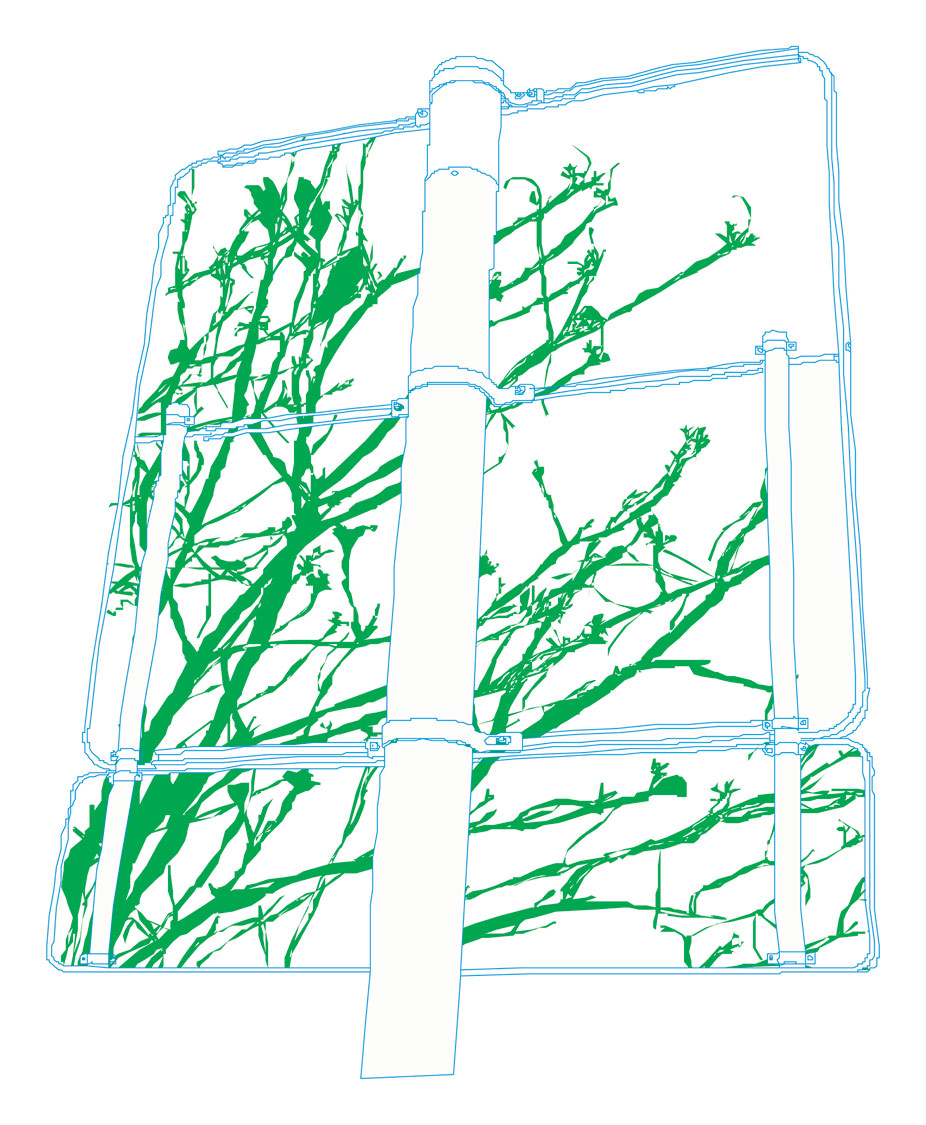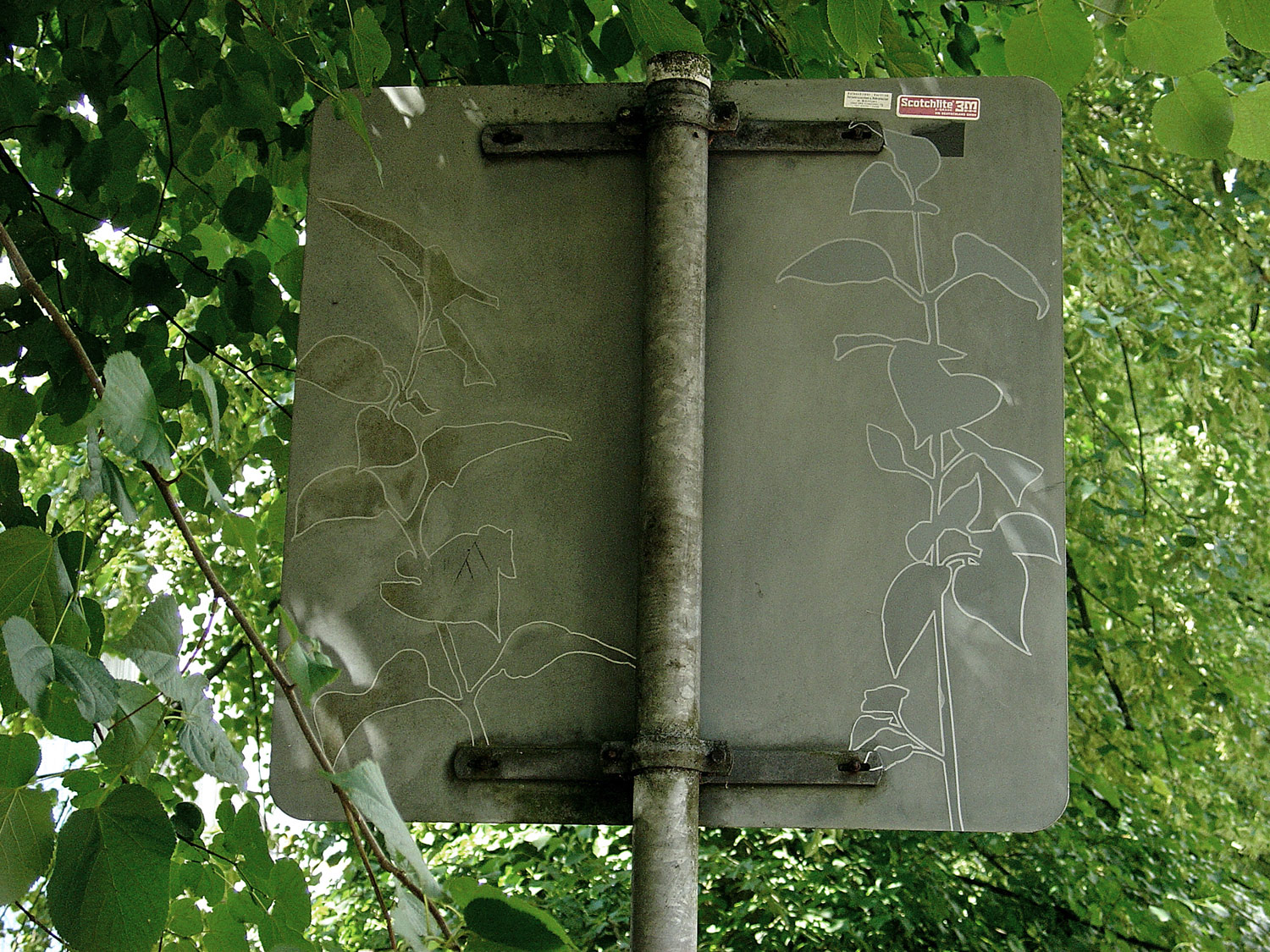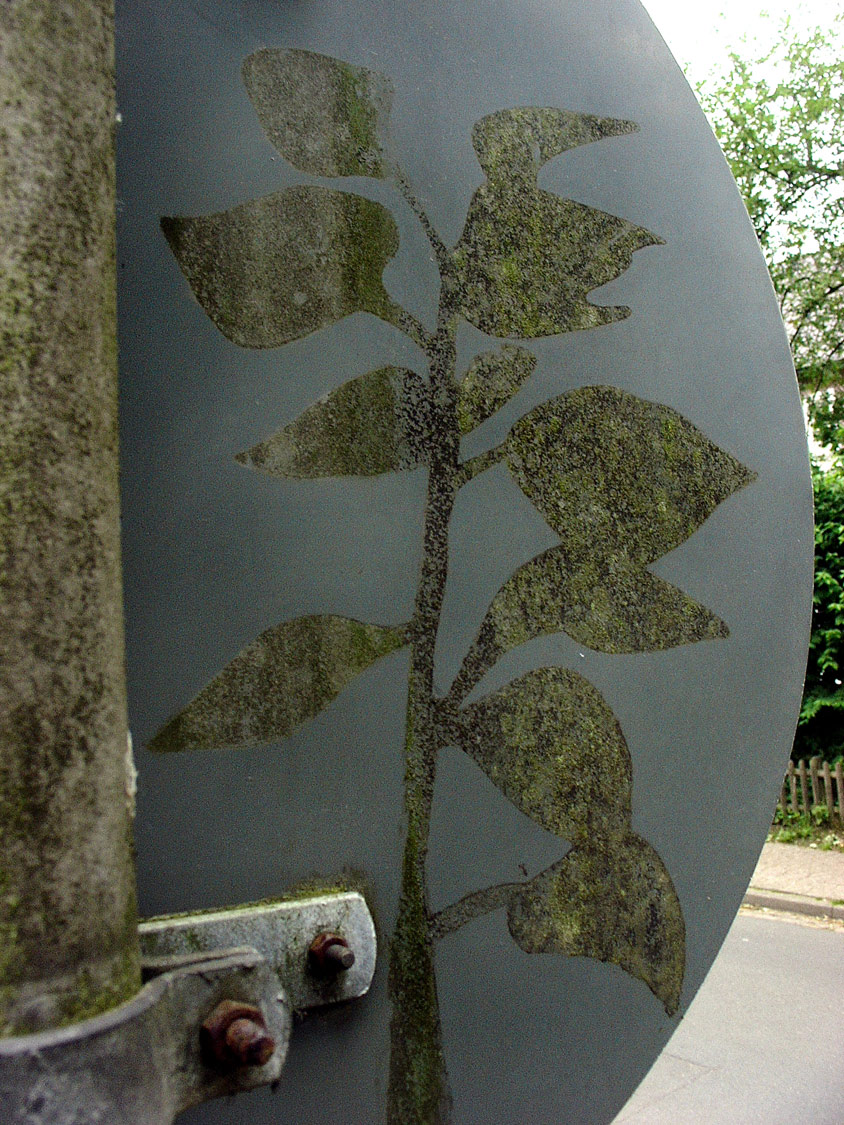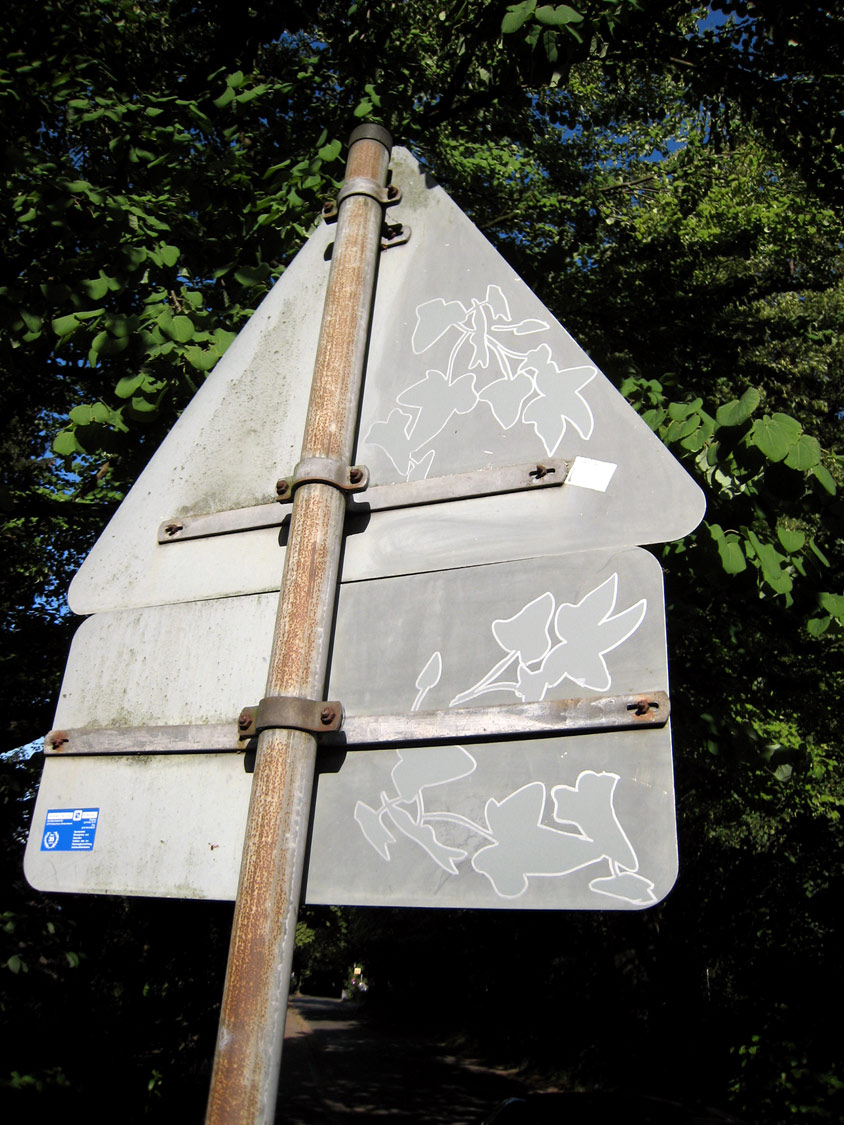 B-Side (see reverse for more information), 2007
Site specific interventions on the back of street signs, vynil cuts, marker, dust and moos on existing traffic signs, variable dimensions, Worspwede (DE)
Behind each sign filled with information a grey empty space waits. It is everywhere but somehow invisible, camouflaged within the constructed landscape we are so used to. In a delicate but subversive way I use this grey space to challenge and question the functionality and language of signs in public space; through small subtle interventions I try to silently make this space visible, inhabiting it in an unexpected way and thus leading to a new direction in the streets. At the end it is as if nature is taking over the constructed space once more.