MECANISMO PARA VOLVER A LEVANTAR UN ÁRBOL (Mechanism to Raise a Tree Again)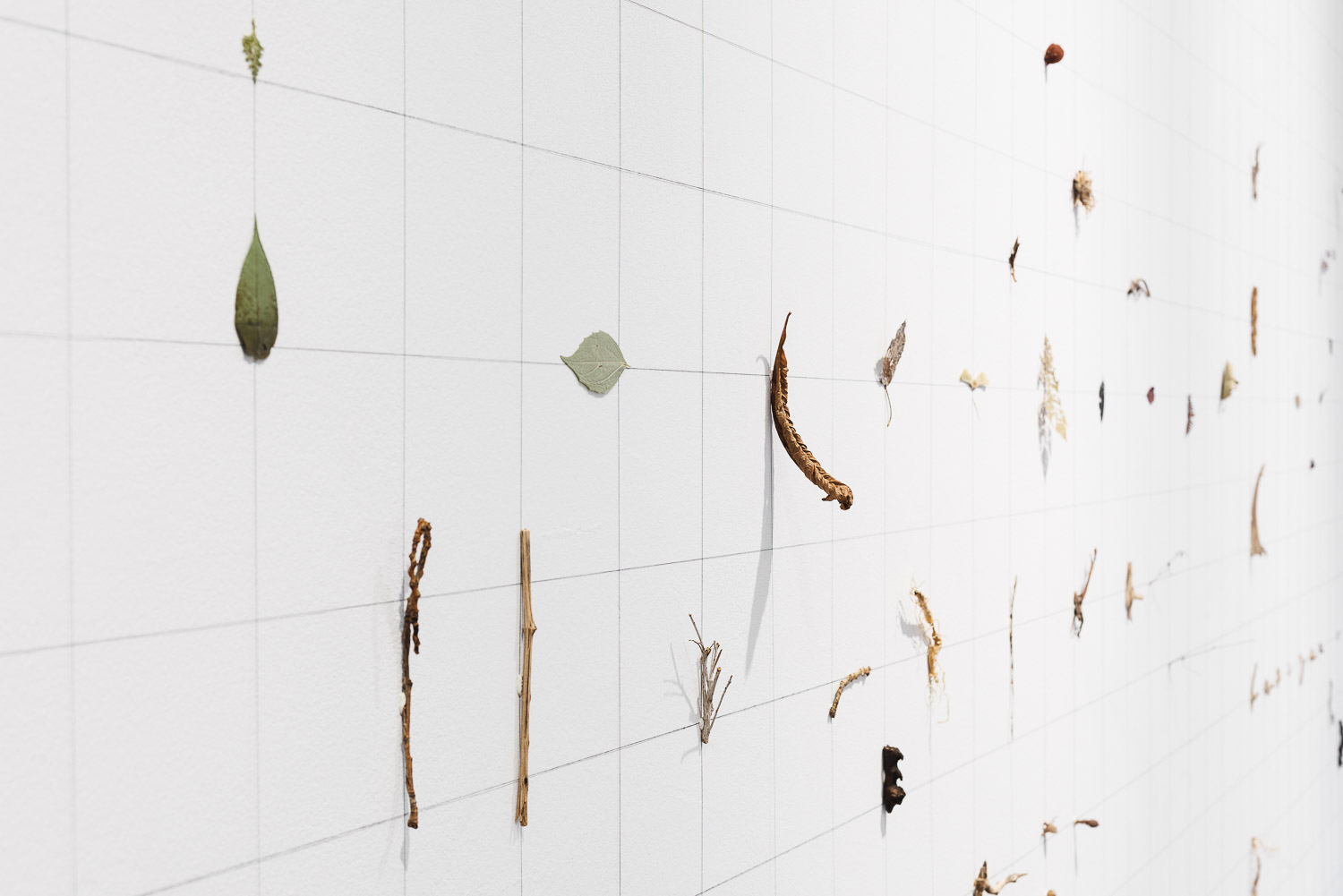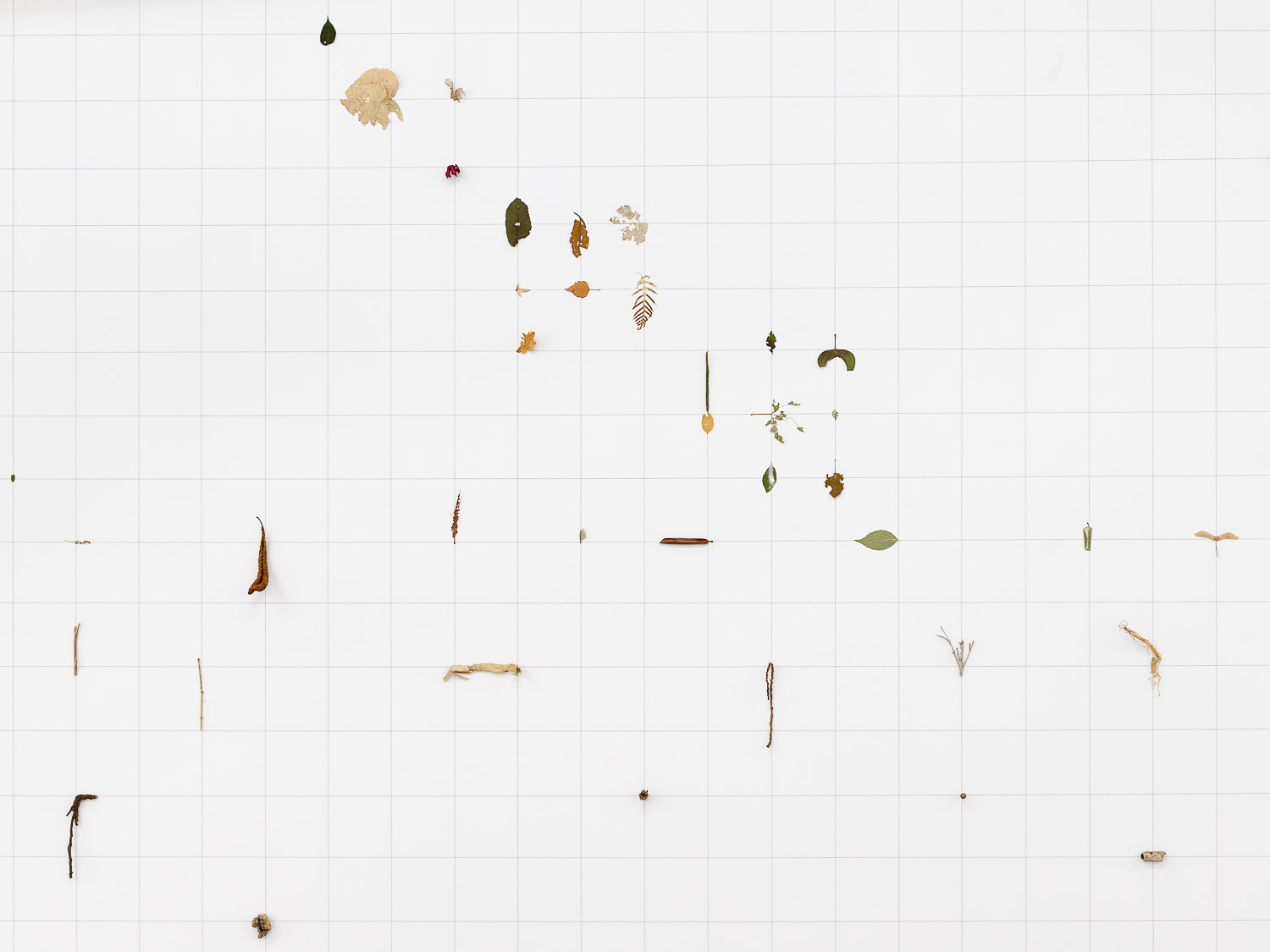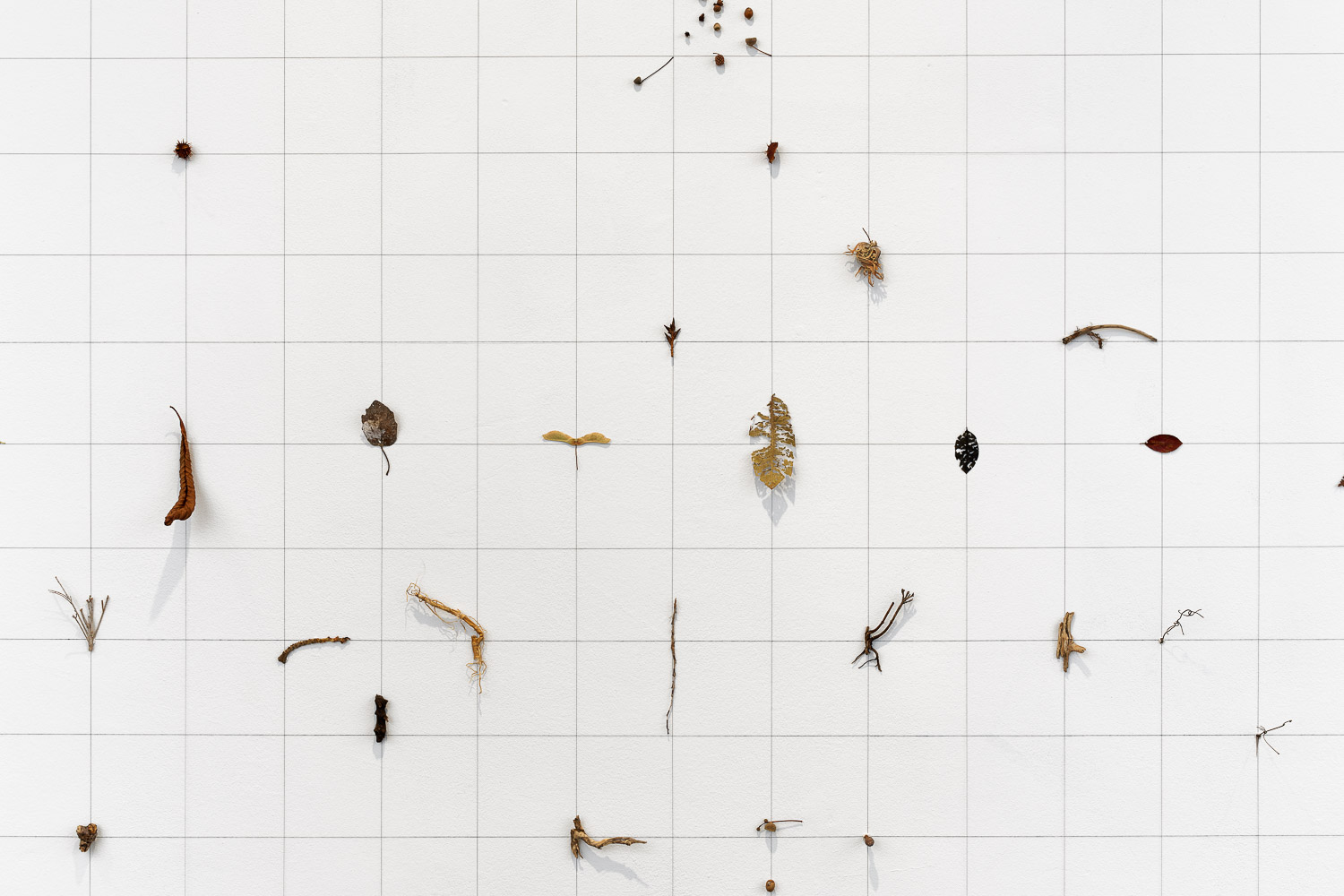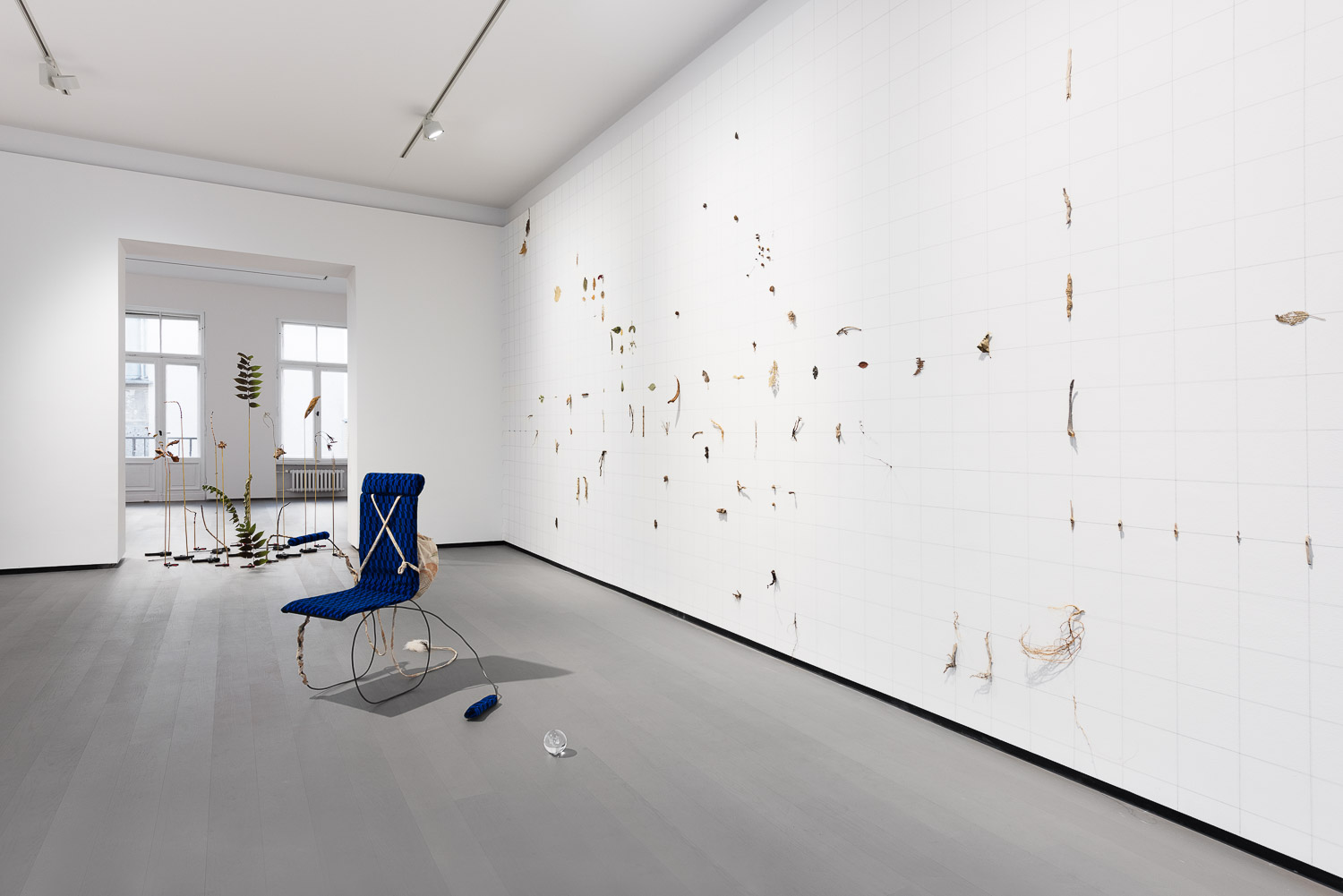 Can the sum of the parts reconstruct the whole? Could a tree be reassembled from its fragments? During the last 3 years I collected fragments of trees in several cities without a clear of what was going to happen to them, but with the need to slow a process of disappearance, that would allow me to further investigate these fragments. What was initially an intuitive action became a system of collection, classification and care, and in some way in an archive; in which to reconnect the fragments or to find an order or new understanding through them.
This installation could be read as a tree or a fabric, or a large drawing, or a map, or a landscape, or a constellation; an image that moves between the tensions of the rational and the organic, between the fragment and the whole, between the macro and the micro; a hybrid structure where for a moment everything is always connected and at the same time hanging by a thread.